The Client
The Urban Bushland Council WA  is the peak not-for-profit organisation for urban bushland recognition and protection in Western Australia. With more than 80 community groups involved with UBC that all have a common interest in the conservation and management of urban bushland.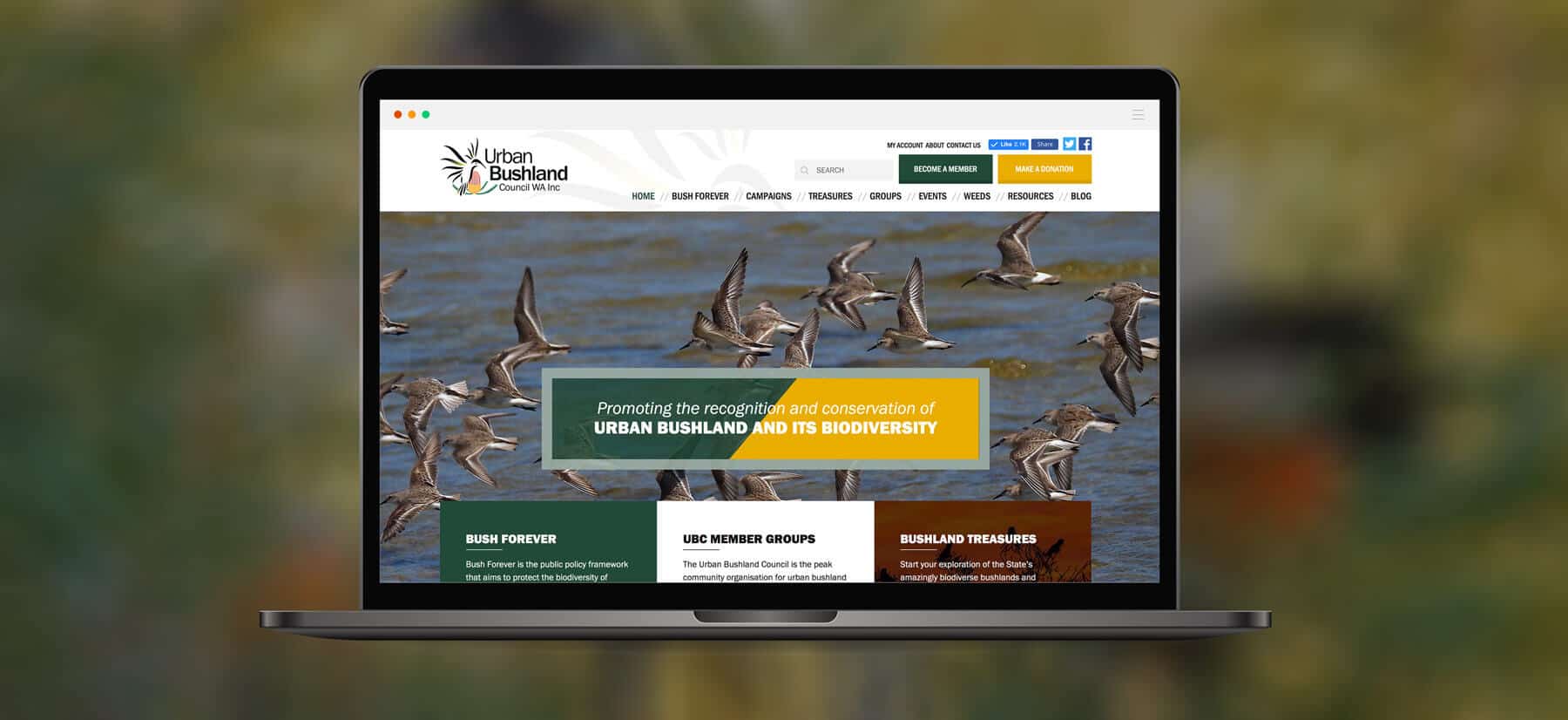 The Brief
UBC has many moving parts, the underlying goal was to create a website and platform that made managing the 100's of group and individual members easy. It was imperative that the platform could be self-managed as content changes and additions are common. Events, campaigns, resources, weeds database, bushland treasures and much more, all needed to fit nicely into a easy-to-use backend. Add to this the ability to take one-off and recurring donations integrated with the membership checkout.
While the list of requirements was extensive, the project ran smoothly. This was due to a comprehensive strategy to get clear the fundamental goals and requirements of the website.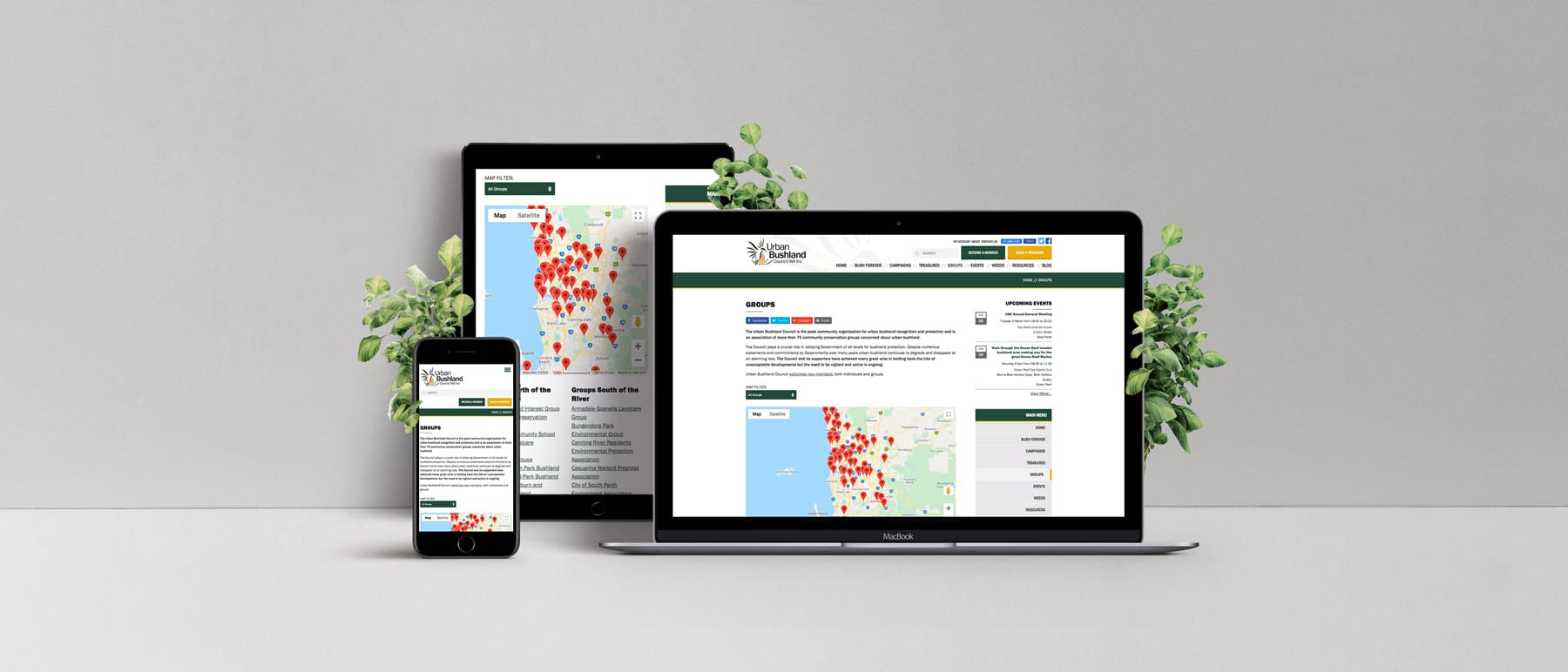 The Outcome
We started with a consultation session that laid the foundation for the whole project. We built a custom template that adapted to the wide variety of content types needed across the site. Having the membership and subscription functionality working smoothly was then rolled out. The end solution was more involved than a standard setup due to needing to be able to accept credit cards, bank transfers, cheques and cash. We also implemented expiring credit card reminders and custom renewal reminders.
The Google Maps API was used extensively to map out the Member Groups, Bush Forever sites and Bushland Treasure sites. A custom weeds database was built and is actively maintained.
The site is successfully managed and maintained by a small group of admin staff. We also manage the hosting, email and any WordPress issues to make sure the group can focus on what is most important. Protecting the spaces we live, work and play.