The Client
The Western Australian Plastic Surgery Centre is the largest plastic surgery practice in WA. A trusted brand that has always been at the forefront of the industry when it comes to professionalism, integrity and quality of work. Whether you need reconstructive, plastic or cosmetic surgery you can trust the team at WAPSC.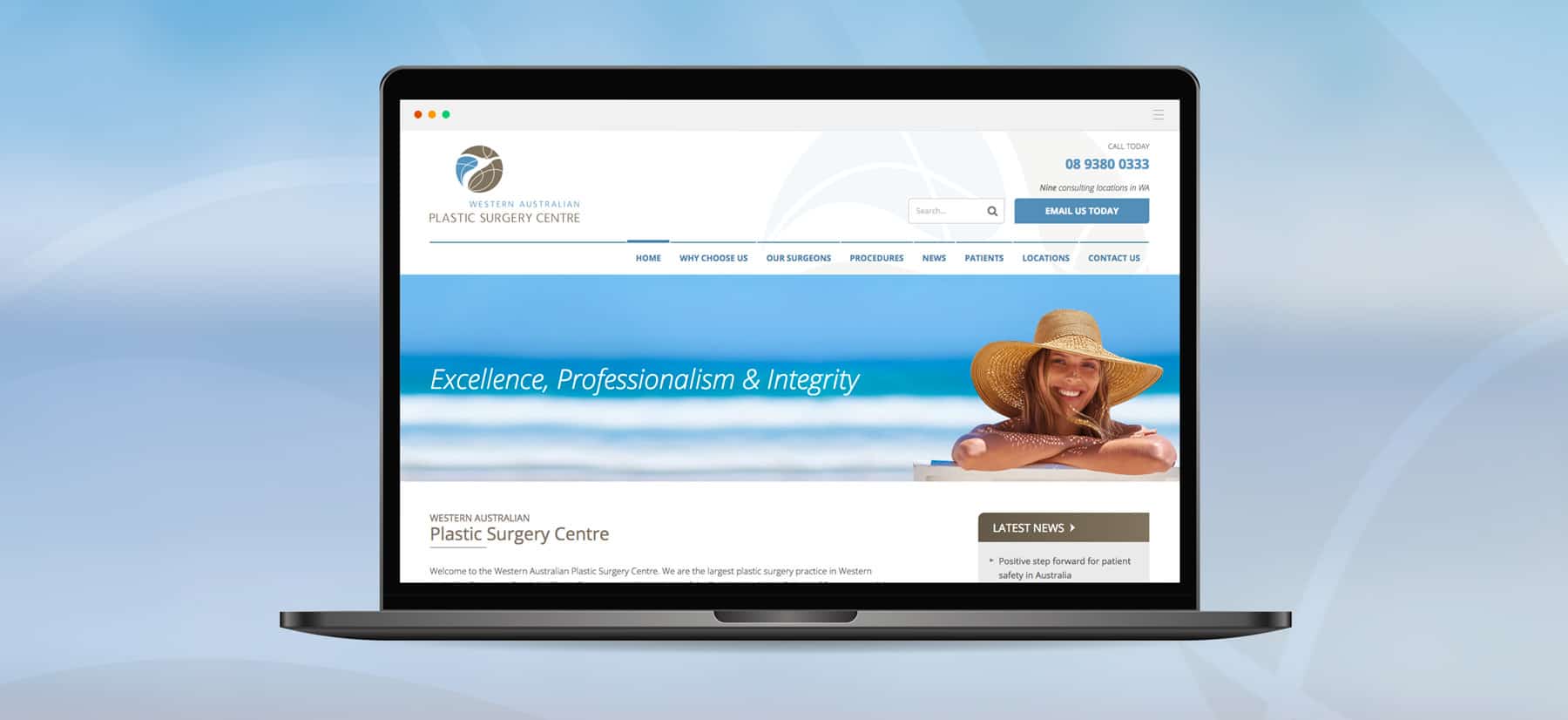 The Brief
A fresh new look was needed that matched the integrity and quality of work that is carried out. When you're dealing with seven highly-qualified surgeons it was vital to convey this key aspect to the business. WAPSC offers a high quality of patient care and a broad range of procedures. Making sure that visitors could find what they're looking for quickly and easily was a must. With multiple surgeons, procedures and locations a solid strategy was required. The final key requirement was keeping Google happy, the site needed a solid SEO foundation to improve the practices bottom line.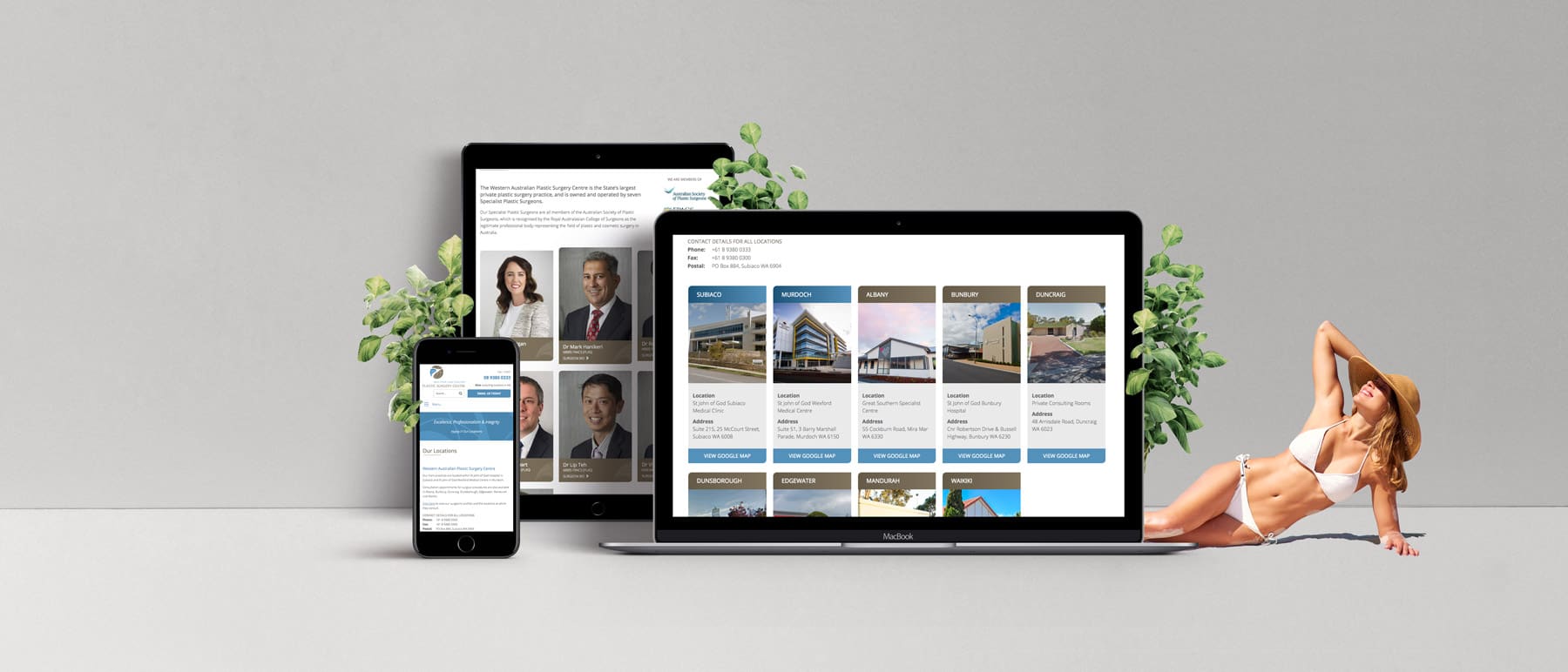 The Outcome
We started with a consultation process to make sure we are getting the key requirements locked in. We then focussed on the site structure and created the sitemap from that. We went through 3-4 different concepts in the design phase and settled on the design now featured. Inhouse staff are able to fully manage the website and make any content changes as needed. The website has seen more than a 200% increase in leads since the redesign. This was due to careful consideration and implementation of our SEO strategy mixed with a design and user experience focussed on the patient. Wins all round!